Premier Video Marketing Strategies For Eye Care Providers That Help You Get More Patients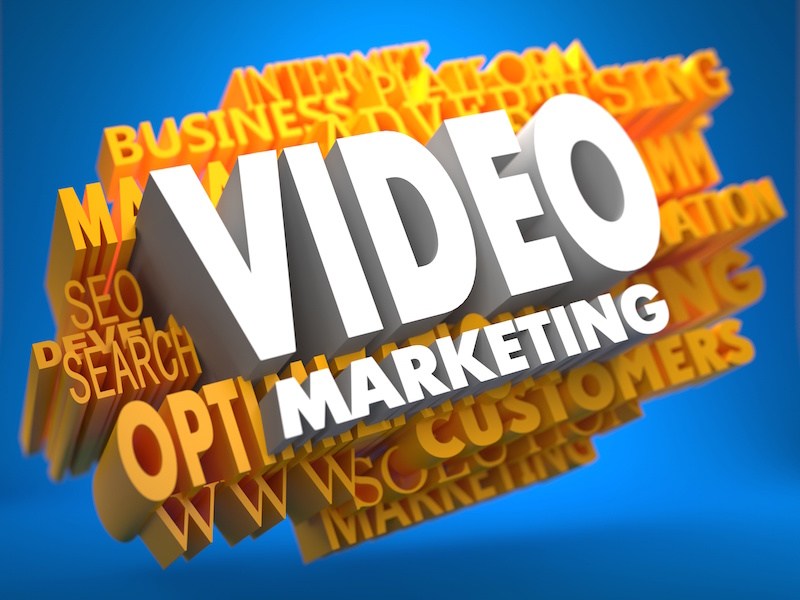 What is Video Marketing?
Video marketing for the optical industry is the process of incorporating video into your overall marketing strategy. You can use video to promote a product or service your offer, generate new patients, patient testimonials, or for just about any other purpose you can think of. If you have just one video you can use it on your website, in an email, upload it to Youtube, and share it on hundreds of video hosting sites to achieve your desired result. There are many ways you can implement video into your eye care provider marketing strategy, and Optometry Marketing Success will show you how to combine video marketing and SEO .
Why Use Video Marketing?
Video marketing is often perceived as something only large companies with large marketing budgets can use. However, at Optometry Marketing Success, we make video marketing for eye doctors and ECP's services affordable, and help you level the playing field against companies or practices that may have a much larger marketing budget than you.
Video marketing for eye care providers is now bigger than ever. Video accounts for over 50% of all traffic coming from mobile devices. Video grabs, and keeps the visitor's attention. On a mobile device a video shows on the full screen so there is nothing else to distract the visitor. Video has also been shown to increase trust in a business or practice, and it has also been proven that people are more likely to remember your company name after they have seen a video about you.
You have probably heard the saying that a picture is worth a thousand words. Well, a video is worth a thousand pictures! Forbes released a report stating that 59% of executives said they prefer watching a video over reading text.
Major Benefits of Using Video Marketing for Your Eye Care Practice
Videos get shared- If you have an interesting video and a solid video marketing strategy people will share your video. This gets your company more exposure without you having to spend any more money or literally do anything at all. Twitter has reported that over 700 videos are shared on their network every minute!
Videos are loved by the search engines-Google is the #1 search engine. Do you know the #2 search engine….Youtube! Did you know that Google owns Youtube? When you upload a video to Youtube, it is possible that your video will display in the search engine results of Google.
Video positions you as an expert- In today's world people have to see it to believe it. Video gives you the ability to demonstrate your product, service, or expertise unlike anything else. When people can see you, they tend to believe you more. When they believe you more, you then have more credibility with them. When you have more credibility, you become the expert in the eyes of your audience
Video gives you a great ROI- Research has shown that, 76% of businesses say that they have gotten a good return on investment from video marketing. While video production may not be the easiest, or the cheapest tasks, the results are phenomenal. The Spector Group can produce high quality videos at an affordable cost to ensure you achieve a high ROI.
Why Choose Optometry Marketing Success as Your Premier Video Marketing Agency?
Affordable production with superior quality- Video marketing for eye doctors, eye care providers, and optometrists!
Fast production times!
All videos are search engine optimized!
Includes submissions to over 100 top video sharing sites!
You own the rights to the video to use any way you want!
Hundreds of videos produced across multiple industries!
Multiple voice over options!
Stock or custom design graphics available!
Unlimited support!
100% satisfaction guarantee- if it's not right we will make it right free!
REQUEST YOUR FREE COPY OF OUR BLUEPRINT!
(Updated For 2023)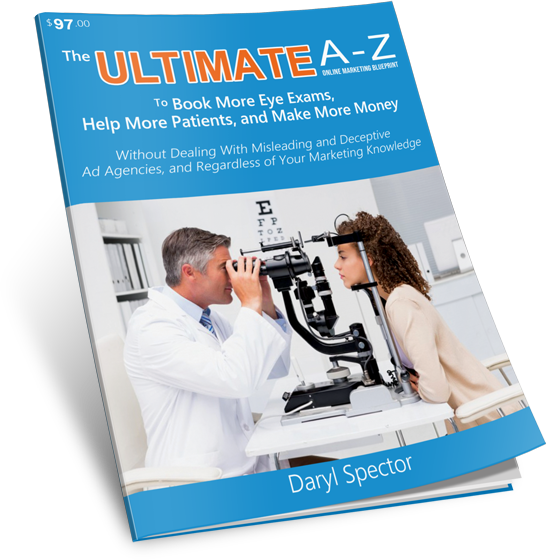 Get the Exact Blueprint Our Team Uses to Book Tens of Thousands of Eye Exams and Generate Millions of Dollars in Revenue for our ECP Clients Year After Year.