If You Have Ever Asked Yourself Any of the Questions Below, You are in the Right Place!

How Can I Grow My Patient Database?
How Can I Book More Eye Exams?
How Can I Sell More Contacts, Lenses, Frames, etc?
How Can I Help More Patients?
How Can I Make More Money?
How Can I Maximize My Practices' Online Visibility?
How Can I Get the Best ROI on My Marketing Dollars?
How Can I Partner With the #1 Optometry Marketing Company?
Optometry Marketing Success can answer all of these questions for you and start getting you more patients quickly!
At Optometry Marketing Success we are made up of some of the most brilliant, talented, driven people in the whole world. Everyone here loves our company because we all get to come to work each day and do something we love. We get to empower and inspire eye care providers to do the things that inspire them. What we enjoy the most is knowing that we are absolute experts in the specialized products and services we offer, and can deliver results to our clients better than anyone else we have ever come up against. The greatest thing about that is it's terrific for our business. We work with some of the smartest eye care providers out there and continue to grow year over year. You may have seen some of our ads, read a book I authored, or maybe you have attended an event I have spoken at.
Optometry Marketing Success, is a U.S. based, premier provider of digital marketing services to eye care providers.  Optometry Marketing Success is an amazing team of professionals with backgrounds in optical, marketing, digital media (SEO, PPC, etc), consulting, business management, graphic design, and computer programming.   Optometry Marketing Success is a dedicated team of professionals that solely focuses on, is trained in, and specializes in, working with eye care providers.  Our team upholds a commitment to honesty, integrity, loyalty, keeping our promise, being fair, respecting our clients, and being of the highest moral character.
A Word From Our Founder & President:
Daryl Spector
Husband and father of 3
Former police officer
Former director of business development
Digital media agency owner since 2008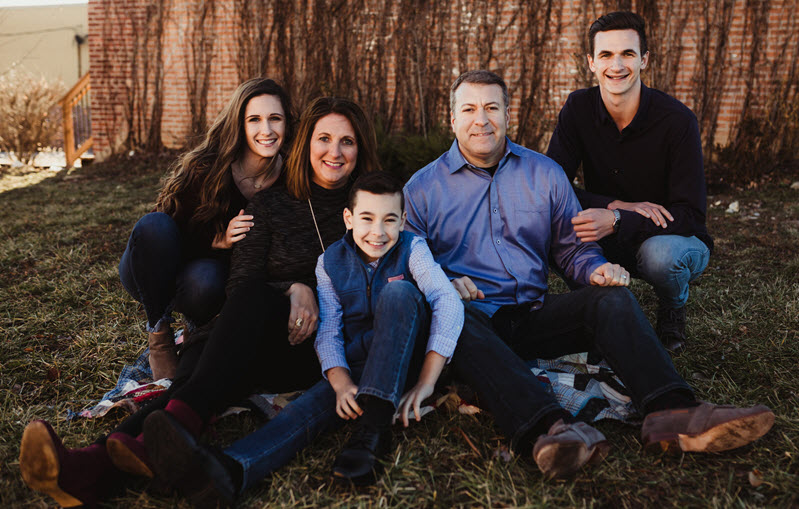 After being in digital marketing for a very short time, I had run into a friend I hadn't seen in quite some time at a local restaurant.
This friend of mine asked me what I had been up to and I explained that I had just launched my own digital media agency (this is early 2008). My friend then said she was at the restaurant for a going away party for an individual, and that a friend of hers was also there that was in charge of digital marketing for an optical company.
Later that evening I was introduced to the director of marketing for this optical company and we set up a meeting where I could review their current digital marketing efforts.
This individual made sure I knew they were very happy with their current provider, had been using them for years, BUT was willing to have someone else take a look.
So, during that first meeting I reviewed their digital marketing strategies, and I made a few very simple suggestions and tweaks to some of their campaigns.
About 3 weeks later I received an unexpected call from the director of marketing and she told me that they made those changes and couldn't believe the positive difference in results they were getting.
In fact, she said it was going so well it was the best results she had EVER seen from this particular campaign!
She then asked me if I could suggest a few other "tweaks" to other campaigns. I was happy to do so because quite frankly I was amazed at the results and wanted to see was I on to something here in the optical industry or was it just a fluke.
About 30 days later I received another call from this individual and she once again said she couldn't believe the difference those changes made, and on that same call asked if I would be willing to take over their digital media account.
We had increased the number of eye exams being booked by over 1100% in less than 90 days!
I knew I was on to something in the optical industry with these type of results and since then I have gone on to work with, and continue to work with some of the largest optical companies out there (many which I'm sure you have heard of).
In fact, my team and I work with one of the top 15 optical companies in the world as reported by Vision Mondays top 50.
If you're ready to grow your practice and book more eye exams, help more patients, and make more money, I'd like to hear from you!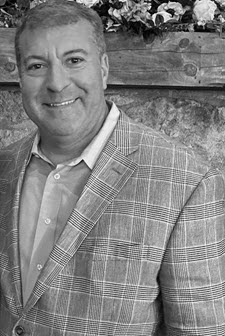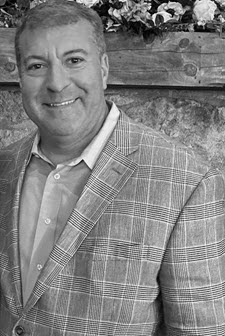 To your success,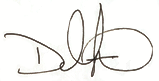 President & Founder

Learn More
REQUEST YOUR FREE COPY OF OUR BLUEPRINT!
(Updated For 2023)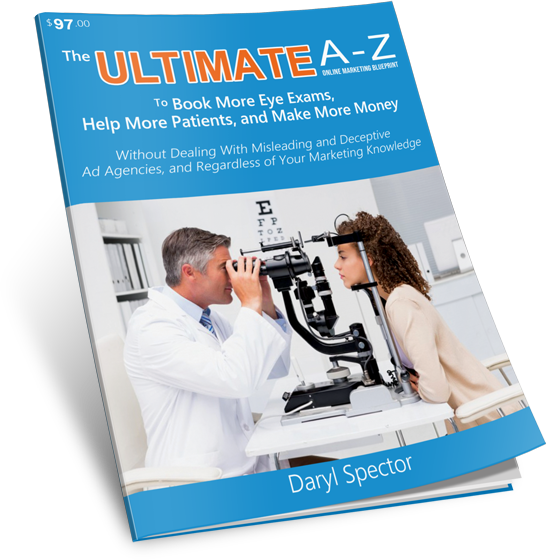 Get the Exact Blueprint Our Team Uses to Book Tens of Thousands of Eye Exams and Generate Millions of Dollars in Revenue for our ECP Clients Year After Year.